Alcatel-Lucent Enterprise cédé au groupe China Huaxin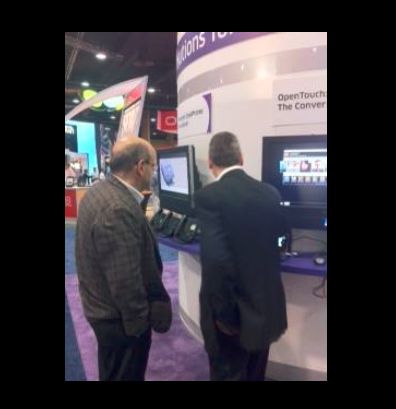 La branche d'Alcatel-Lucent dédiée aux solutions télécoms pour les entreprises tombe dans le giron du groupe chinois Huaxin proche des autorités.
Alcatel-Lucent Enterprise a finalement été cédé à China Huaxin (China Huaxin Post & Telecommunication Economy Development Center). Après de multiples tergiversations sur le véritable repreneur, cette cession a été officialisée le 1er octobre.
Elle porte sur un montant de 202 millions d'euros en cash qui serviront à renflouer les caisses d'Alcatel-Lucent, qui poursuit son recentrage sur l'activité de pur équipementier télécoms.
Dans un communiqué, Alcatel-Lucent précise qu'elle conservera une « part minoritaire » dans la holding constituée. « Alcatel-Lucent Enterprise et Alcatel-Lucent continueront d'entretenir des relations business privilégiées », est-il précisé.
Le siège Alcatel-Lucent Enterprise sera situé à Colombes (Hauts-de-Seine) près de Paris, avec plus de 2700 employés dans le monde et des opérations dans plus de 80 pays. Selon Silicon.fr, Alcatel-Lucent Enterprise revendique 500 000 clients et génère un chiffre d'affaires de 700 millions d'euros.
Au sein de China Huaxin, la division BtoB d'Alcatel-Lucent pour les entreprises devrait toujours se concentrer sur les solutions télécoms. Elle serait « en avance sur la concurrence » sur trois segments de marché selon Michel Emelianoff cité par Silicon.fr : l'offre OpenTouch (gamme de terminaux et solutions mobiles pour les entreprise), l'amélioration des réseaux avec l'implémentation des technologies SDN (Software Defined Network) et les services cloud.
» Mais être une nouvelle société ne change pas notre héritage et notre mission : nous restons une société française, avec son siège près de Paris ; nous continuons à travailler afin d'aider les entreprises à transformer leur façon de communiquer. Nous continuons à être focalisés à 100% sur le marché des communications d'entreprise, sur l'innovation et sur la satisfaction client », considère Michel Emelianoff, Directeur Général d'Alcatel-Lucent Enterprise, dans une récente contribution. « D'autre part, notre modèle de vente indirecte, ainsi que le niveau d'investissement dans la recherche et développement restent inchangés. »
» Notre approche d'investissement sur le long terme va aider Alcatel-Lucent Enterprise à réaliser ses ambitions tout en nous permettant de renforcer nos positions stratégiques dans le domaine des communications d'entreprise », déclare de son côté Yuan Xin, Président de China Huaxin, cité dans le communiqué.
China Huaxin dispose d'activités au niveau international et a réalisé des investissements dans des groupes télécoms comme Alcatel-Lucent Shanghai Bell (actionnaire minoritaire) mais aussi la société Yangtze (fibre optique et câble).
« Si China Huaxin n'est pas suffisamment sensible pour dépendre directement de la puissante SASAC (State Assets Supervision and Administration Commission), qui administre les grands groupes publics, elle est en effet contrôlée par China Reform Holdings, qui est elle-même une filiale … de la SASAC », précise Les Echos dans une analyse post-rachat. « Dès lors, il est évident que China Huaxin transfère les savoir-faire acquis là où les autorités chinoises le lui demandent. »
Fin 2012, le groupe acquéreur a bénéficié d'une ligne de crédit de 1,2 milliard d'euros en provenance de Bank of Beijing pour son développement à l'international.
————–
Quiz : Connaissez-vous vraiment Alcatel-Lucent ?
————-
Lire aussi :