Apple : le prochain iPhone vous obéira-t-il au doigt et à l'oeil ?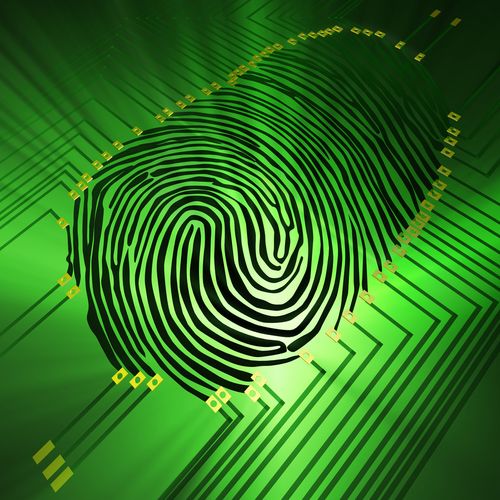 Apple a déposé un brevet de capteur d'empreintes à intégrer dans les terminaux mobiles. La « Marque à la pomme » cherche ses marques avec la biométrie.
La biométrie titille vraiment Apple.
Nouvelle illustration : l'Office américain des brevets (US Patent & Trademark Office) vient de faire état d'un brevet relatif à un capteur d'empreintes digitales pouvant être intégré à l'écran tactile d'un smartphone.
Il est attribué à AuthenTec pour le compte d'Apple.
Nom de technologie protégée : « FINGER SENSOR HAVING PIXEL SENSING CIRCUITRY FOR COUPLING ELECTRODES AND PIXEL SENSING TRACES AND RELATED METHODS »
En juillet 2012, la firme de Cupertino avait procédé à l'acquisition de cet éditeur de solutions de sécurité pour terminaux mobiles et de chiffrement (montant de transaction : 356 millions de dollars).
Le document, mis à disposition par le bureau américain des brevets, rappelle les enjeux de sécurité liés à cette « technique fiable d'identification personnelle« .
On imagine naturellement qu'avec ce dépôt de brevet publié le 18 juillet par l'US Patent & Trademark Office, la « Marque à la pomme » veut embarquer ce système biométrique sur l'iPhone.
Ou peut-être sur un autre « iDevice » comme l'iPad ou la future « iWatch ». En l'état actuel, Apple ne fait aucun commentaire.
Selon La Tribune, le capteur sophistiqué, conçu par AuthenTec, serait suffisamment fin et transparent pour être apposé à la dalle tactile de l'écran d'un smartphone.
Tout en étant suffisamment flexible pour être adapté à tout type de design.
Ce n'est pas la première fois que l'attention d'Apple se porte sur les technologies biométriques.
On retrouve des traces de brevets dans ce sens dès 2009 pour le compte de l'iPhone ou du Mac.
Trois ans plus tard, on évoque une possible combinaison de technologies biométriques : reconnaissance faciale en 3D ou via l'iris (yeux).
Les entreprises high-tech scrutent la manière de se pencher sur la question du remplacement des mots de passe par des éléments biométriques.
C'est le cas de Motorola et ses idées de comprimés émetteurs ou de tatouages numériques ou encore Google et Samsung qui planchent sur une reconnaissance faciale avec « Face Unlock ».
——Quiz——
Connaissez-vous les phablettes ?
—————–
Credit photo : Shutterstock.com –  Copyright : YAKOBCHUK VASYL
Lire aussi :