Commander Mac OS X à la voix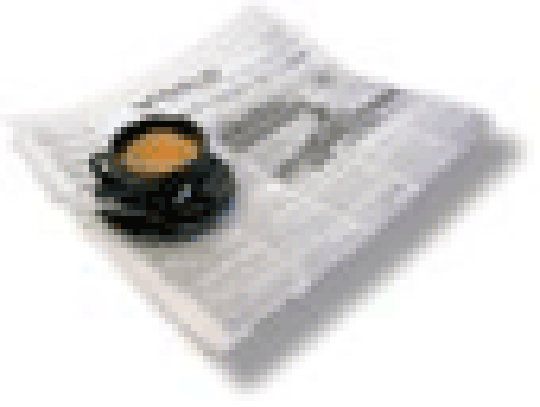 Le système de reconnaissance vocale de Mac OS X est une véritable perle : une fois enclenché, il est en mesure de répondre à vos moindre désirs. Ne nécessitant pas d'apprentissage de votre timbre de voix, il reconnaît les commandes prononcées à près de 60 %. Problème, il faut parler anglais with the accent !
"Raconte-moi une blague". Bien sûr, ce n'est pas forcément la commande vocale la plus utile, mais tout de même, il est assez plaisant de votre le Mac s'exécuter de bonne grâce : "Toc, toc", "Qui es là ?", "Ilya", "Ilya qui ?", "Ilya une mouche dans ma soupe". Soit, ce n'est pas très fin en français, mais cela fait partie des bonnes petites blagues américaines qui s'appuient sur les homophones de cette langue. Mis à part demander à votre ordinateur de vous raconter des blagues, Mac OS X peut aussi vous suivre dans vos activités et répondre dans beaucoup de cas au doigt et à l'oeil (façon de parler).
Pour activer cet utilitaire, qui fonctionne en tâche de fond, il suffit de se rendre dans les préférences Système. Il s'agit du tableau "Parole". Une fois enclenché, un petit micro baladeur apparaît sur l'écran. Il est possible de le faire disparaître dans la barre du Dock, qui apparaît comme la barre à tout faire de l'OS (voir édition du 3 avril 2001). Pour le reste, les commandes sont assez nombreuses et il s'avère nécessaire de les avoir sous la main un premier temps avant de pouvoir se débrouiller sans guide-âne ! Vous pouvez toujours les imprimer. Reste que pour lancer une application, passer au Finder, lancer Sherlock tout en continuant à faire autre chose, la reconnaissance vocale a du bon. Les commandes de base sont nombreuses (34), et permettent d'ouvrir un document, de fermer une fenêtre, de naviguer dans une page Internet, de demander l'heure ou le jour (et d'obtenir une réponse orale), de copier quelque chose que vous venez de sélectionner dans le presse-papier, etc.
Dialoguez avec vos applications
Et ce n'est pas tout : les applications que vous ouvrez peuvent elles aussi bénéficier de la parole. Essayer avec le jeu d'échecs. Il faut évidemment connaître le nom des pièces en anglais, et parler correctement la langue de Shakespeare. Mais à force de persévérance, vous pourrez vous aussi dire à votre entourage que vous pilotez votre ordinateur "sans les mains". Il serait possible d'ajouter des commandes, mais la façon de réaliser cette opération n'est pas indiquée. Enfin, la commande la plus utile sera peut-être aussi pour vous "Show me what to say" (montre-moi ce que je peux dire), parce qu'une fois lancé, cet utilitaire vous laisse sans voix !
Pour en savoir plus :Le site Mac OS X d'Apple (le plus complet – en anglais)