Cybercriminalité : 500 milliards de pertes selon McAfee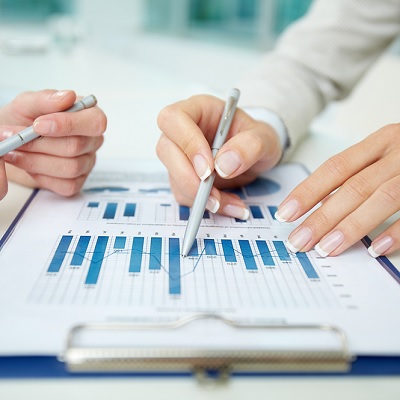 Selon une étude McAfee commandée au Center for Strategic and International Studies, la cybercriminalité représente un préjudice de 500 milliards de dollars dans le monde.
McAfee a sollicité l'aide du Center for Strategic and International Studies (CSIS) pour quantifier la valeur totale des dégâts causés par la cybercriminalité.
Celle-ci atteint près de 500 milliards de dollars par an tout autour du globe dont 100 milliards rien qu'aux Etats-Unis.
L'étude estime aussi que les actes de malveillance et de piratage sur Internet ont couté près de 508 000 emplois aux USA.
Pour en arriver à ce résultat, l'organisme d'étude à du développer un nouveau modèle d'évaluation.
Il a fallu en premier lieu définir les différents types d'activités malveillantes et en déduire les pertes potentielles selon 6 grandes parties distinctes.
L'étude prend ainsi en compte : la perte de la propriété intellectuelle, la perte de données sensibles de l'entreprise (manipulations boursières comprises), les coûts d'opportunité (interruptions de services, réduction de confiance, etc…), le coût des assurances et de la sécurisation des réseaux, et enfin les dommages en termes de réputation des entreprises piratées.
« Nous pensons que le rapport du CSIS est le premier à se baser sur un modèle économique réel pour évaluer les pertes dues aux activités de cybercriminalité« , précise Mike Fey, vice-président de McAfee.
Ce rapport a aussi la particularité de d'estimer la perte d'emplois potentiels à pourvoir aux Etats-Unis (le reste du monde étant une surface trop large et complexe à évaluer dans ce cas précis).
« En utilisant les chiffres du Département du Commerce […] nous en sommes arrivés à une estimation de 508 000 emplois perdus« , évoque James Lewis, directeur et chercheur principal du CSIS.
« Cependant comme avec d'autres estimations du rapport, les chiffres bruts évoqués peuvent cacher d'autres choses.  Ces pertes d'emplois ne dus qu'aux déplacements de fabricants haute gamme qui se sont déplacés à l'étranger suite à des pertes de propriété intellectuelle. Les effets totaux de la cybercriminalité sur l'emploi pourraient être en fin de comptes bien plus larges. »
Ce premier rapport n'est donc pas encore des plus précis et ses chiffres sont à prendre avec du recul.
Cependant les chercheurs s'accordent à dire que leurs valeurs auront tendances à être plus faibles que la réalité, occultant ainsi une réalité beaucoup plus grave.
Un second rapport devrait suivre et aborder plus précisément les conséquences de la cybercriminalité en matière de coût social et de perte d'emplois.
Les effets sur le rythme de l'innovation et les flux des échanges commerciaux intra et internationaux seront eux aussi évoqués.
—–Quiz——
Hacking, phishing, spamming? La sécurité sur internet n'a pas de secret pour vous ?
—————–
Crédit photo : Pressmaster pour Shutterstock | CSIS
Lire aussi :