Dorota Smaggia (Unruly) : "Notre univers c'est le web social"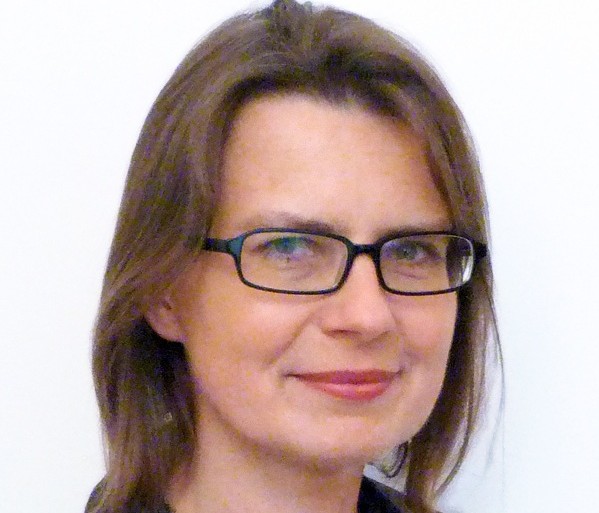 Spécialiste de la vidéo publicitaire, Unruly Media s'impose progressivement sur le marché français. Interview de Dorota Smaggia, Managing Director de Unruly Media France, qui revient sur le positionnement de cette régie et acteur du web social.
ITespresso.fr : Unruly est présent depuis deux ans sur le marché français. Avez-vous réussi à séduire les éditeurs et les annonceurs de l'hexagone ?
Dorota Smaggia : Unruly est arrivé en France sur un marché en pleine expansion en matière de vidéo online et avec une blogosphère d'une extraordinaire richesse. En deux ans, nous avons déployé en France près de 200 campagnes pour des annonceurs tels que Coca-Cola, Orange, Peugeot, AXA, Pepsi, Nissan, Kia, McDonald's, Cetelem, EA, Adidas, Lacoste…
Ce serait immodeste de dire que les annonceurs deviennent "addict" dès la première campagne Unruly, mais nous avons des retours très enthousiastes venant des agences et des annonceurs sur la qualité de notre travail et ce que nous aimons appeler le "Wow Effect" : des métriques exceptionnelles en termes de durée de visionnage des vidéos, taux de partage, CTR, les effets "earned media" générés. La séduction opère !
Côté éditeurs, nous avons une très belle relation, basée sur le respect et la mise en place des meilleures pratiques. Unruly est en contact direct avec chacun des éditeurs, notre approche est personnalisée et c'est très apprécié, en particulier par les blogueurs.
Nous sommes également très attentifs à proposer aux éditeurs des campagnes qui sont en phase avec leur audience  et cela se traduit par une bonne adéquation entre les vidéos publicitaires et le ton éditorial de chaque site.
Je dois dire que nous sommes présents en France depuis bien plus longtemps, à travers des campagnes internationales, cela a accéléré notre démarrage.
Unruly est à l'origine une société britannique, qui a été créée en 2006 à Londres et est devenue une référence dans l'univers de la vidéo (appelée virale à l'époque) en déployant des campagnes qui ont fait le tour de la planète : les bébés roller pour Evian, The Entrance pour Heineken, la série des flashmobs de T-Mobile…
Nous avons réalisé une belle série A de 25 millions de dollars en janvier 2012, la séduction semble donc opérer très fort au global et le marché nous envoie des signaux très positifs…
ITespresso.fr  : Qu'est-ce qui vous distingue d'autres spécialistes de la publicité vidéo comme eBuzzing, GoViral ou Blogbang ?
Dorota Smaggia : Je prendrais deux exemples concrets qui illustrent nos deux principaux avantages.
Le ciblage – les audiences impliquées : les vidéos que nous distribuons sont visionnées volontairement par des internautes actifs, intéressés, partageurs et pour les trouver, nous avons développé de nombreux outils.
Voici l'un d'entre eux : Viral Video Chart. C'est un baromètre de vidéos les plus partagées (en France ou au global, de tous les temps ou sur les dernières 24 heures, par catégorie : musique, publicité, toutes vidéos confondues…).  Nous avons créé cet outil qui nous permet de trouver des sites qui ont partagé des vidéos depuis 2005, voir l'historique des types de vidéos qui ont été le plus partagées et leur proposer des vidéos similaires.
Nous utilisons d'autres outils, pour identifier les ressorts viraux d'une vidéo, pour optimiser les campagnes en fonction des objectifs recherchés.
L'agilité technique est une nécessité quand on travaille dans un contexte en perpétuel mouvement. Nous avons des players interfacés avec les principaux réseaux sociaux, moteurs de recommandation, plates-formes de partages, des boutons de partage, widgets et "calls to action" qui stimulent l'implication des internautes pendant le visionnage des vidéos, nous avons une capacité de déploiement et de tracking multi-plate-forme et multi-terminaux, ce qui correspond à des solutions techniques complexes, solides et fiables et qui nous permettent une grande créativité dans la  distribution des vidéos.
ITespresso.fr : Vous vous appuyez en grande partie sur Facebook, Youtube ou Twitter pour viraliser vos vidéos. A terme, ne craignez-vous pas d'être court-circuités par leurs propres régies ?
Dorota Smaggia : Notre univers c'est le web social, c'est-à-dire l'Internet des audiences actives et impliquées. Il s'agit aussi bien des réseaux sociaux, plates-formes de partage vidéo, de blogging et de micro-blogging, que les sites de niche et les grands carrefours d'audience…
Notre force et notre valeur ajoutée c'est la capacité à identifier une audience ciblée et intéressée par la vidéo que nous allons lui proposer.
Nous nous adaptons aux usages et aux conditions d'utilisation des plates-formes et réseaux sociaux. Pour nous, Facebook, Twitter, YouTube, Dailymotion et d'autres sont autant de moyens de faire circuler les messages vidéo, les recommandations, les partages et favoriser l'amplification des campagnes, de créer du « earned media » qui va continuer sa progression !
Voici une présentation graphique de la Spirale Virale qui met en scène les vidéos publicitaires les plus partagées depuis 2006 – Unruly va continuer à déployer et à tracker les prochains succès pour poursuivre la saga – et nous allons continuer à alimenter les réseaux de partage en vidéos publicitaires, et nous continuerons à le faire en bonne intelligence.