Free Mobile, fibre, marchés télécoms : Stéphane Richard passe en mode radar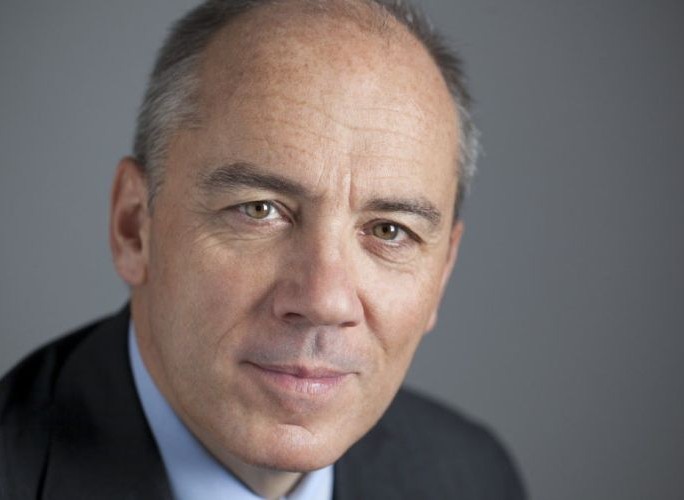 Dans un secteur télécoms en pleine effervescence, le P-DG d'Orange cherche à consolider sa position en France et à s'étendre au-delà (Afrique, Moyen Orient).
Orange est un partenaire de Free Mobile pour l'itinérance 2G – 3G. Mais cela ne l'empêchera pas d'être vigilant vis-à-vis de son coopétiteur (mi-allié,mi-adversaire).
Lors d'une rencontre avec la presse, Stéphane Richard, P-DG du groupe télécoms, a émis le souhait que Free Mobile respecte strictement ses obligations vis-à-vis de l'ARCEP relatives au déploiement de son réseau.
« S'il ne tient pas ses engagements, il faut qu'il soit sanctionné. Et là, il y a un problème », déclare-t-il aux Echos.
Dans La Tribune, on apprend que Stéphane Richard se déclare sceptique sur d'éventuels rapprochements dans le secteur de la téléphonie mobile.
« Je ne crois pas qu'aujourd'hui, un an après l'arrivée d'un quatrième opérateur, qui nous a valu 10 ans de débat, on accepte le passage de 4 à 3 opérateurs mobiles », suggère-t-il.
Même si Bouygues Telecom a fait l'objet récemment d'un renflouement de la part de sa maison-mère (voir article Silicon.fr), la cohabitation à quatre opérateurs serait donc tenable.
En tout cas, le gouvernement prône un « équilibre » dans ce sens.
A propos du blocage publicitaire menée temporairement par Free il y a une dizaine de jours, le patron d'Orange commente via les Echos : « Fourbir son arme pour la rengainer trois jours plus tard, je ne suis pas sûr que ça impressionne Google ».
Tout en considérant que la question de fond (comment faire contribuer les géants du Net au financement des réseaux très haut débit des opérateurs) est légitime.
Un sujet qui devient de plus en plus brûlant au regard de la demande croissante en abonnement très haut débit.
« Nous enregistrons actuellement 4000 ventes d'abonnements très haut débit fixe par semaine. Il y a un vrai appétit du public pour la fibre. »
Avec son offre La Fibre, Orange affichait 144 000 abonnés à la fibre à domicile (FTTH). En matière de très haut débit, on reste encore loin des résultats de Numericable : 635 000 abonnés en France.
En balayant l'actualité, Stéphane Richard a également évoqué le présumé projet de réseau paneuropéen unifié évoqué dans un article la semaine dernière dans The Financial Times.
« Il n'en a jamais été question », assure le patron de l'opérateur interrogé par La Tribune. Un tel projet « juridiquement et techniquement n'aurait pas grand sens. »
Néanmoins, la Commission européenne compte donner une nouvelle impulsion en 2013 pour renforcer la cohérence de l'industrie télécoms au-delà des frontières.
« Nous travaillons sur une série de mesures visant à créer des conditions communes et stables à travers l'Union européenne pour favoriser la concurrence dans les télécoms, les investissements et la croissance », a déclaré la vice-présidente Neelie Kroes toujours dans The Financial Times.
Outre l'Europe, Orange scrute le continent africain. Orange opère dans 21 pays d'Afrique et du Moyen-Orient.
Selon Reuters, l'opérateur veut intensifier sa présence sur divers marchés comme le Bénin, le Togo, le Burkina Faso et la Mauritanie.
Il viserait aussi des accords avec des opérateurs locaux en Libye et en Algérie.
Alcatel Submarine Networks : Orange conscient du sens industriel en cas de rapprochement
Orange affiche son intérêt vis-à-vis du des navires-câbliers d'Alcatel-Lucent. Une telle acquisition « n'est pas vitale pour nous mais [on est conscient] qu'elle a un sens industriel », précise Stéphane Richard pour les Echos. Sachant que le groupe télécoms dispose déjà d'une branche dédiée. Mais le patron de l'opérateur se montre critique vis-à-vis de la direction de l'équipementier télécoms : « Ce qui m'inquiète, c'est la stratégie de redressement. Je ne la vois pas très bien. Alcatel-Lucent brûle du cash. » De son côté, le gouvernement regarde aussi comment sécuriser les actifs d'Alcatel Submarine Networks (production, installation et maintenance de câbles sous-marins). « Nous sommes favorables à une solution qui maintienne l'intégrité d'ASN et son ancrage national », déclare Fleur Pellerin, ministre déléguée en charge de l'Economie numérique. Pourquoi pas à travers une participation minoritaire du FSI « à côté d'autres investisseurs ».
Lire aussi :