M6 Web et TheTops.Fr creusent le concept de TV-commerce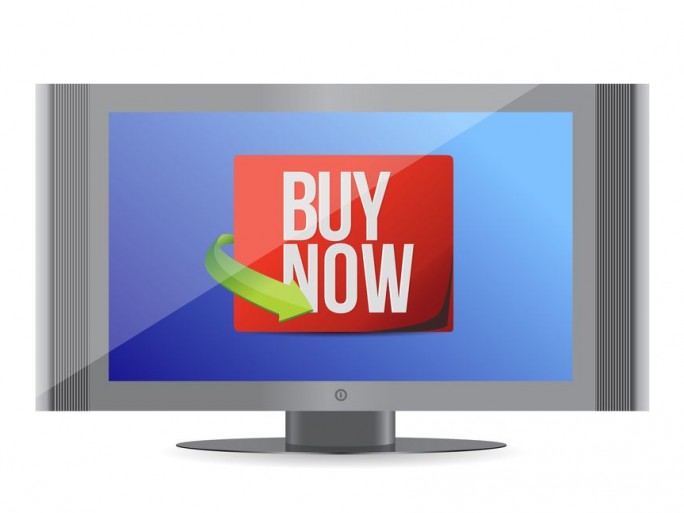 La filiale interactive du groupe M6 et le « précurseur du media-commerce » expérimentent une nouvelle dimension de commerce connecté via l'écran.
Le télé-achat est né à la fin des années 80, l'e-commerce à la fin des années 90, le m-commerce (mobile) vers 2010. Sans compter sur le F-Commerce (sur Facebook) qui a tenté de décoller depuis deux ans…
Place à la TV-commerce.
M6 Web, filiale interactive du groupe M6, et TheTops.fr, qui se présente comme précurseur du media-commerce d'autre part, pensent tenir un nouveau concept.
Partant du postulat que les gens ont envie d'achats en découvrant certains produits sur l'écran de leur téléviseur et qu'ils rêveraient de pouvoir le faire en quelques clics seulement, les deux sociétés partenaires ont donc imaginé l'expérimentation TV-Commerce.
A la clé, un dispositif inédit initié autour de l'émission « Le Meilleur Pâtissier », dont la 2ème saison a débuté le 28 octobre dernier, et qui figure parmi les grands succès d'audience de M6.
Les téléspectateurs peuvent désormais acheter « en temps réel » les ustensiles de cuisine ou produits similaires vus dans le programme.
A savoir des tamis à farine, des seringues (pâtissières bien sûr), des pinceaux, rouleaux à pâtisserie, fouets et autres poches à douille.
Mis en place sur le nouveau portail 6play (qui réunir les contenus des chaînes M6, W9 et 6ter diffusés en ligne) et sur TheTops.fr, le service TV-Commerce pousse une sélection de produits de l'émission simultanément à la diffusion du programme en live sur TV, tablette ou mobile ou en rattrapage dans la rubrique Connect de 6play.
L'utilisateur accède ensuite à theTops.fr pour obtenir à sa guise à des informations supplémentaires et pour procéder le cas échéant à l'acte d'achat.
« Ce partenariat représente un enjeu majeur. De site de 'curation e-commerce' (nos produits sont tous recommandés par des experts, professionnels reconnus), nous trouvons ici, avec 'Le Meilleur Pâtissier' notre véritable vocation de site de « media commerce » en prônant la proximité avec nos clients », explique Vincent Redrado, co-fondateur de Thetops.fr.
« Aujourd'hui, grâce à ce partenariat avec M6web, nous permettons aux téléspectateurs fans de pâtisserie de revivre une expérience chez eux, comme des  experts avec des ustensiles de pros. C'est une vraie plus-value émotionnelle pour les téléspectateurs et un levier de croissance pour nous. »
Cette initiative TV-commerce est annoncée dans le prolongement de la présentation de 6play : accès simplifié aux programmes du groupe M6 avec 800 heures de contenus disponibles en Replay chaque mois et des contenus inédits liés aux émissions et séries.
Ce nouveau portail fédérateur du groupe audiovisuel servira à développer la dimension vidéo premium.
Le direct des 3 chaînes du groupe (M6, W9 et 6ter) sera également en streaming, accessible à tout moment.
Le second écran a décollé
Selon l'étude « Screen 360 » de Médiamétrie, près de deux personnes sur trois en France utilisent au moins une fois par semaine un second écran devant leur télévision. Ils sont même 84%* à être identifiés comme téléspectateurs « multitaskeurs ». 31% d'entre eux naviguent sur Internet pendant  qu'ils regardent la télévision, 27% lisent leurs e-mails et 23% envoient des SMS (Source : 7ème édition de l'Observatoire « State of the Media Democraty » réalisé par le cabinet Deloitte).
(Credit photo illustration: Shutterstock.com – Copyright: alexmillos)