Mac OS X 10.7 : Apple procède à la première mise à jour de Lion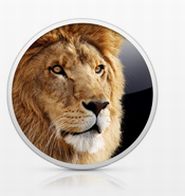 Apple apporte une première mise à jour à Lion, sa nouvelle version de Mac OS X. Elle vient en théorie corriger les bogues rencontrés dont en particulier les BSOD (Black Screen of Death).
Depuis hier (16 août), il est possible de télécharger la première mise à jour de Lion grâce avec la version Mac OS.10.7.1.
Apple a mis en place deux mises à jour distincte en fonction des produits de sa gamme : l'une à destination des nouveaux Mac Mini et MacBook Air et l'autre à destination des autres Mac.
Il s'agit d'une petite mise à jour en termes de taille de fichier à télécharger, seulement 68.8 Mo ou 79.29 Mo, mais qui se révèlera essentielle car résolvant des bogues quelque peu ennuyeux.
On notera toutefois qu'elle ne vient corriger aucune faille de sécurité.
Mac OS X 10.7 (Lion) est sorti le 20 juillet 2011, soit il y a moins d'un mois.
Mais cela aura suffi pour que des utilisateurs reportent un certain nombre de bogues.
Au rang desquels, on trouve l'apparition d'un écran noir correspondant à un crash aléatoire du système d'exploitation.
Il a été baptisé BSOD (Black Screen of Death) en référence au tristement célèbre BSOD (Blue Screen of Death) apparu sur les premières versions de Windows.
Sur le forum support d'Apple, la rubrique « Lion randomly crashes – black screen » a ainsi été vue 48 000 fois.
Pêle-mêle, sont aussi résolus les problèmes de déconnexion aléatoire au réseau en Wi-Fi, un problème d'absence du son pouvant arriver lorsque le Mac est relié à une HDTV via le HDMI ou un câble de sortie optique SPDIF ainsi que le bogue relatif à la lecture de vidéos dans le navigateur internet Safari.
Un bogue spécifique au Mac Mini et concernant la lenteur des débits avec une carte mémoire SD est aussi résolu.
Quant au MacBook Air, des clignotements à basse fréquence de l'affichage devraient également disparaître.
Avec cette mise à jour très ciblée, Apple entend démarrer une politique des moindres changements.
Entendez qu'elles seront plus rapprochées dans le temps (ici moins d'un un mois après la 10.7) mais plus rapidement téléchargées (ici 68.8Mo ou 79.29Mo contre 453Mo pour la dernière mise à jour de Mac OS X 10.6 (Snow Leopard) en juin dernier).
Il s'agit d'améliorer l'expérience utilisateur en éliminant les bogues au plus vite mais aussi de ne pas pénaliser ceux qui disposent d'une connexion internet bas débit. Microsoft, de son côté, a déjà mis en place ce système de moindres changements.
Le 12 août 2011, c'est une deuxième bêta de Mac OS X 10.7.2 (build 11C37 après la 11C35) qui était délivrée aux développeurs pour un rapprochement d'iCloud avec Lion.
Lire aussi :