Samsung Galaxy S6 : une vidéo et une photo riches d'enseignements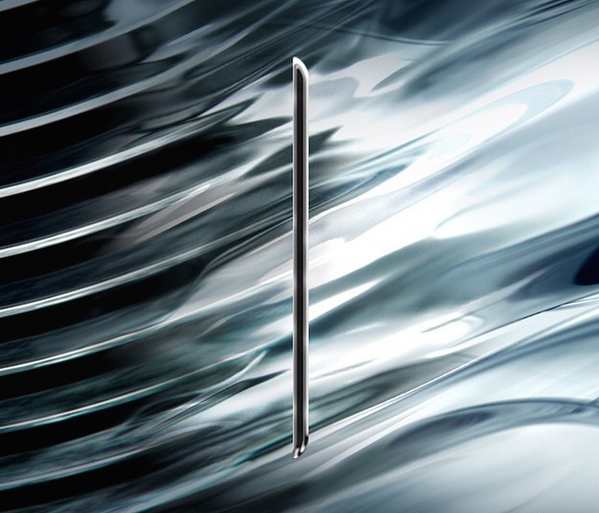 Samsung lance un teaser sur le prochain Galaxy S6, qui sera présenté au MWC. Le profil du prochain smartphone phare du fabricant est esquissé.
A l'approche du Mobile World Congress (2-5 mars, Barcelone), les rumeurs s'intensifient sur le Samsung Galaxy S6.
Dorénavant, le doute est levé : la firme coréenne va dévoiler le nouveau profil de son smartphone phare sous Android le 1er mars lors d'un événement Unpacked (soit la veille de l'ouverture officielle du MWC).
En guise de teasing, Samsung a diffusé une vidéo et publié sur son compte instagram Samsungmobile une photo du Galaxy S6 en esquisse.
En premier lieu, on peut apercevoir très brièvement sous différents profils le Galaxy S6 (notamment, au début et à la fin de ce teaser de 45 secondes).
Les paroles qui accompagnent la vidéo sont également riches d'enseignements : « Beauty will be powerful » (« La beauté sera puissante » littéralement). L'accent sera donc mis à la fois sur le design et la performance.
Son design devrait faire la part belle au métal (« Metal will flow ») comme le laissent penser la vidéo et la photo. Une coque unibody en métal pourrait donc venir remplacer la coque plastique des précédents Galaxy Sx, lorgnant plutôt du côté du Galaxy Alpha.
L'écran du Galaxy S6 devrait, selon toute vraisemblance, bénéficier d'un traitement anti-reflets (« Reflections will be free »).
Mais, ce n'est pas tout : la mention « Borders will disappear » (« Les bordures disparaîtront ») pourrait annoncer un design de type borderless, c'est-à-dire avec l'écran ajusté à la largeur du terminal.
Pourquoi pas un écran incurvé sur ses flancs dans la continuité de l'écran principal ? Samsung utiliserait sa technologie d'écran souple à substrat plastique déjà exploitée pour le Galaxy Round et le Galaxy Note Edge.
Une image fugace durant la vidéo (à 26 secondes précisément) laisse entrevoir un tel écran se courbant sur les côtés. Dès lors, sur la photo de profil, c'est à droite de celle-ci que se trouverait l'écran et non à gauche.
Le reste relève de la rumeur ou de la supposition. Logiquement, on peut penser que Samsung équipera le Galaxy S6 de son SoC « maison » Exynos 7 Octa (7420) qui intègre un processeur intégrant 4 coeurs Cortex-A53 et 4 autres Cortex-A57 dans une configuration ARM big.LITTLE.
La puce de Samsung intègre également un processeur graphique de dernière génération ARM Mali-T760. Début février, Samsung annonçait avoir commencé la production de ce SoC dans sa technologie CMOS avancée 14 nm exploitant des transistors « 3D » FinFET.
Le conglomérat sud-coréen pourrait équiper le Galaxy S6 avec la très véloce mémoire vive LPDDR4 (en lieu et place de la LPDDR3 sur les smartphones actuels).
La puce ePop (embedded Package on Package) permettant de regrouper dans une même puce la mémoire vive, la mémoire flash ainsi que le contrôleur de mémoire, pourrait également investir le prochain smartphone flagship de Samsung.
Selon les rumeurs les plus frâiches, un smartphone équipé d'une dalle Super AMOLED de 5,1 pouces affichant une résolution QHD (soit 2560 par 1440 pixels).
Le S6 devrait aussi adopter un capteur d'empreintes digitales similaire à celui de l'iPhone 6 (et donc plus rapide).
Enfin, Samsung pourrait rendre le S6 compatible avec le système de paiement LoopPay, du nom de la société que Samsung a acquise.
Contrairement à l'Apple Pay qui exploite la technologie en champ proche NFC (Near Field Communication), LoopPay s'appuie sur la technologie MST (Magnetic Secure Transmission).
Lire aussi :