Sigfox – Airbus : des satellites pour l'Internet des objets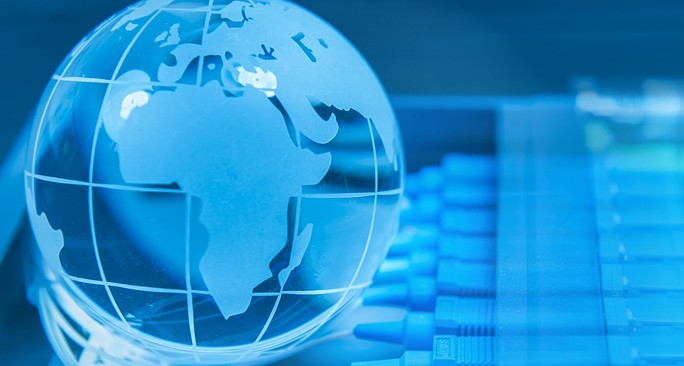 Sigfox va accompagner Airbus dans le développement d'une solution de connectivité globale pour l'Internet des objets associant satellites et réseaux terrestres.
Exploiter des technologies de communication par satellite en complément aux réseaux cellulaires terrestres pour développer une solution de connectivité globale dédiée à l'Internet des objets : tel est l'objectif du programme Mustang, piloté par la division Defence and Space du groupe Airbus.
Échelonné sur trois ans avec un budget de 8 millions d'euros dont 2,8 millions de fonds publics injectés dans le cadre des Investissements d'avenir, le projet est suivi par la Direction générale des entreprises (DGE). Il associe deux PME basées en région toulousaine : le bureau d'études Sysmeca, spécialisé dans la conception mécanique… et la pépite Sigfox, qui se présente comme un opérateur développant un réseau mondial dédiée à l'Internet des objets.
Sigfox s'est distingué par son approche audacieuse du marché sous le prisme industriel. La jeune pousse – dont la création remonte à 2011 – mise en l'occurrence sur le déploiement d'un réseau à bas coût et basse consommation pour répondre aux besoins de connectivité des objets. Cette stratégie lui a permis de lever 100 millions d'euros dans le cadre d'un tour de table officiellement bouclé la semaine passée.
Ces technologies seront mises à contribution dans le cadre du programme Mustang, pour « Machine-to-machine utilisant le satellite et le terrestre pour des applications de nouvelle génération ».
Les terminaux hybrides développés par Airbus Defence and Space, Sigfox et Sysmeca pourront basculer automatiquement entre les deux modes de communication en fonction de la disponibilité des ressources à l'endroit où se trouve l'objet connecté. La liaison avec les infrastructures terrestres de Sigfox se fera sur les bandes de fréquences à 868 et 915 MHz.
Avec la participation du Leti (institut de recherche qui travaille, au sein du Commissariat à l'énergie atomique et aux énergies alternatives, sur les micro- et nanotechnologies appliquées notamment aux communications sans fil), la première phase de Mustang consistera à développer le circuit intégré de communication des terminaux.
Il s'agira ensuite d'optimiser les protocoles associés, puis de valider le système au travers d'applications… afin de proposer des infrastructures satellite M2M à l'horizon 2019-2020. Sigfox interviendra essentiellement au niveau de la couche logicielle, avec l'objectif de minimiser la consommation d'énergie des puces, d'augmenter l'autonomie des capteurs et d'optimiser les coûts de maintenance.
La start-up basée à Labège (sud-est de Toulouse) poursuit en parallèle l'extension de son réseau, pour le moment en mesure de couvrir 5 pays et une vingtaine de villes majeures sur 2 millions de km².
Cette dimension d'expansion géographique est entretenue via des partenariats stratégiques, comme ceux signés avec Albertis (gestion d'infrastructures télécoms et autoroutières) et Securitas Direct (télésurveillance) pour couvrir l'Espagne et l'Amérique latine. Sigfox avance ses pions en Asie grâce à une collaboration technologique avec SK Telecom (Corée) et en ouvrant son capital au Japonais NTT DoCoMo.
Crédit photo : asharkyu – Shutterstock.com
Lire aussi :