Vidéo Olivier Piettre – Follow The Sun : « CRM 360° : ce qui nous distingue de Salesforce »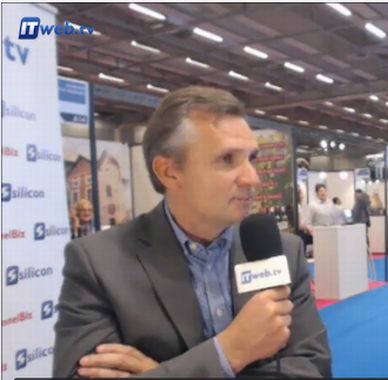 Salon T2M : Follow The Sun édite une solution de gestion panoramique de la relation client. Le DG de la société explique comment fédérer les données multi-canal pour rendre les campagnes marketing plus efficaces.
Basé à Lille, l'éditeur Follow The Sun explore la dimension du « CRM 360° ».
En fait, il s'agit d'une solution en mode hébergé (SaaS) pour exploiter l'ensemble des données de la connaissance client BtoC : construction d'un référentiel unique, centralisation des sources multi-canal de prospection, jonction entre données off-et online…
Elle permet de préparer de manière plus efficace une campagne marketing et d'en mesurer les retombées.
Le marché du CRM en mode hébergé reste à défricher en France. Follow The Sun considère que seulement 15% des solutions CRM sont actuellement disponibles en ligne.
Historiquement,  Follow The Sun est un spin-off d'ETO (groupe de services marketing implanté à Roubaix). L'éditeur a vraiment démarré ses activités en 2011 et elle s'appuie sur Runiso pour l'hébergement des données.
A l'occasion du salon T2M organisé à Paris la semaine dernière, nous avons rencontré Olivier Piettre, l'un des quatre fondateurs de Follow The Sun qui occupe les fonctions de directeur général.
L'équipe dirigeante est suffisamment expérimenté pour avoir attiré l'attention des investisseurs : en novembre 2012, la société a réalisé une levée de fonds de 3,8 millions d'euros auprès de ses fondateurs et principaux managers.
Mais aussi auprès d'ETO, de STRATEFIB (Family Office) et le business angel Martin Toulemonde (fondateur de Chronodrive).
Ils ont apporté la plus grosse contribution (2,3 millions d'euros).
Le Fonds national pour la Société Numérique (FSN) a également apporté son soutien (1,5 million d'euros).
Lire aussi :