Intel SSD 730 Series : du data center au poste de travail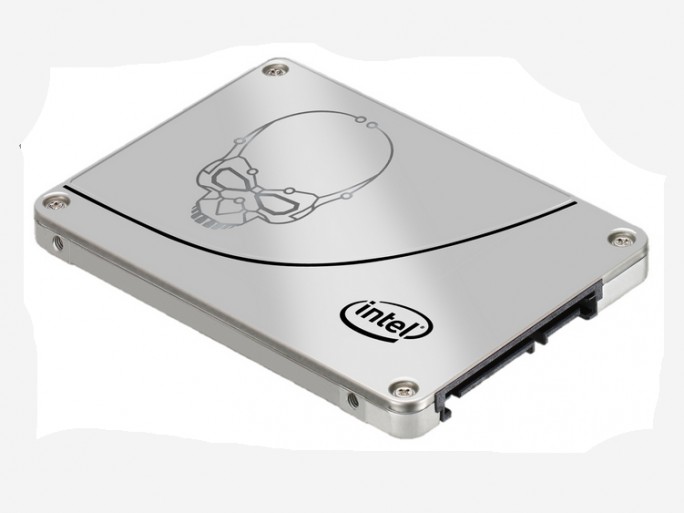 Intel fait évoluer son offre de SSD pour ordinateurs portables en y intégrant des fonctionnalités issues de sa gamme professionnelle. A la clé, une meilleure endurance et des performances en légère hausse, moyennant une consommation électrique plus élevée.
Intel révise son approche dans la révolution du stockage flash.
Quoique centrée sur l'univers du data center, sa stratégie reste ouverte aux utilisateurs finaux. Elle évolue même progressivement dans une logique de conciliation des exigences du monde professionnel et des attentes des salariés qui exploitent un ordinateur portable.
Pour ces derniers, le produit d'appel en haut de gamme au catalogue d'Intel se nomme, depuis plusieurs mois, SSD Series 530. A compter du 13 mars, une nouvelle génération prendra le relais sous la référence SSD Series 730, toujours au format 2,5 pouces (7 mm), avec des performances en légère hausse et surtout une meilleure endurance.
Les réservations auprès des revendeurs ont débuté ce 27 février pour les deux modèles de 240 et 480 Go qui composent cette offre basée sur de la mémoire flash NAND MLC (2 bits par cellule) Micron de 256 Gb (32 Go) gravée en 20 nm. Celle-là même qu'exploitent les SSD professionnels Intel S3500. Mais la ressemblance ne s'arrête pas là : les deux produits ont en commun la 3e génération du contrôleur SATA 6 Gb/s d'Intel. Une rupture face au SandForce SF-2281 embarqué dans les SSD 530 Series.
D'une génération à l'autre, la cadence du contrôleur passe de 400 à 600 MHz. La fréquence du bus de la flash est relevé de 83 à 100 MHz. Chacun des huit canaux disponibles voit donc sa bande passante relevée de 166 Mo/s à 200 Mo/s. En contrepartie, la consommation électrique dépasse les 5 W pour la version 480 Go. La plate-forme du S3500 étant par ailleurs conçue pour une disponibilité en 24/24, elle ne dispose pas de technologies avancées de mise en veille : l'enveloppe thermique ne descend pas en dessous de 1,5 W.
Avec les limitations naturelles du bus SATA 6 Gb/s, les performances n'évoluent guère. Le modèle 240 Go affiche 550 Mo/s en lecture séquentielle, pour 86 000 opérations d'entrée-sortie par seconde (IOPS) en lecture aléatoire de blocs de 4 Ko. Les débits en écriture atteignent 270 Mo/s (56 000 IOPS). Même vitesse en lecture pour le 480 Go, qui affiche 470 Mo/s en écriture séquentielle (74 000 IOPS).
De nombreux éléments d'architecture et de design sont inspirés du S3500. AnandTech mentionne notamment les condensateurs destinés à éviter les pertes de données en cas de coupure d'alimentation. Un élément qui n'est pas présent sur les SSD 530 Series. En revanche, pas de support du cryptage AES-256, ni d'eDrive ou de TCG Opal pour le chiffrement matériel.
Le discours d'Intel se porte plutôt sur l'endurance : 5 ans de garantie pour les deux modèles, à raison de 70 Go d'écritures par jour pour la version 480 Go (soit 128 To au total)… et 50 Go pour la version 240 Go (91 To), à comparer aux 36,5 To que les SSD 530 Series peuvent théoriquement écrire sur toute leur durée de vie.
A 249 et 489 dollars HT, les SSD 730 Series restent plus onéreux que les Vertex et Vector d'OCZ, les 840 EVO et Pro de Samsung, l'Extreme II de Sandisk ou encore le M500 de Crucial. Les SSD 530 Series sont encore commercialisés, à des prix conseillés de 180 et 399 dollars HT.
—— A voir aussi ——
Quiz ITespresso.fr : connaissez-vous les solutions grand public de cloud computing ?
Crédit photos : Intel