Interview Hill Ferguson – PayPal : « Rester à l'avant-garde des expériences de paiement »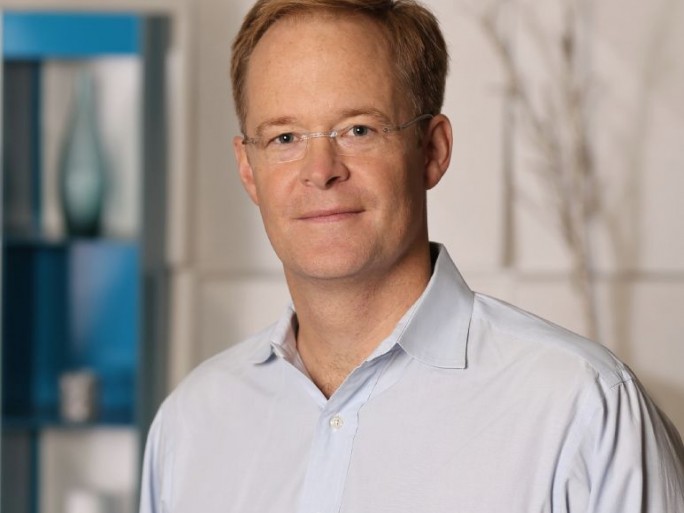 Le Vice President of Global Product chez PayPal revient sur les ambitions en France du spécialiste américain du paiement électronique (filiale d'eBay).
Comment évolue le paiement électronique et surtout sa prometteuse extension mobile ? En qualité de Vice President of Global Product chez PayPal, Hill Ferguson scrute avec une grande attention les nouvelles tendances associées au paiement et au commerce à l'ère numérique.
La filiale du groupe eBay cherche à capter les nouveaux usages. Y compris en France. En septembre, PayPal va lancer à Nancy (Meurthe-et-Moselle) une expérimentation pour faciliter les paiements dans les boutiques physiques à travers l'application mobile PayPal.
Alors que ce test a été officialisé début juillet, nous avons rencontré parallèlement Hill Ferguson dans les locaux parisiens de PayPal France. Il nous précise les ambitions de son groupe. Tout en restant discret sur la manière de promouvoir de nouvelles technologies en France comme Beacon (régler ses achats en boutique sans sortir sa carte bancaire ou son téléphone) et PayPal Here (lecteur de cartes bancaires accolé à un smartphone).
(Interview réalisée le 8 juillet 2014)
ITespresso.fr : Comment pourrions-nous résumer vos priorités en tant que principal responsable pour le développement des produits chez PayPal ?
Hill Ferguson : Nous voulons poursuivre notre objectif et étendre nos développements en facilitant les transactions entre consommateurs et des marchands dans le cadre du commerce électronique.
Primo, il s'agit d'améliorer nos produits dans le sens d'une expérience plus satisfaisante. Il y a quelques mois, nous sommes arrivés sur dix nouveaux marchés en Europe centrale et en Afrique de l'Est. Nous sommes désormais présents sur 203 marchés à travers le monde.
Secundo, il s'agit de poursuivre notre incursion dans le m-commerce. Nous avons investi massivement dans ce domaine et de manière précoce. En 2013, nous avons généré un volume de paiement sur mobile évalué à 27 milliards de dollars, contre 14 milliards l'année précédente.
En France, le paiement PayPal a été intégré dans l'application mobile McDonald's qui est disponible dans 800 restaurants pour commander à distance son menu. Nous avons également lancé un partenariat avec Uber (VTC pour véhicule de tourisme avec chauffeur). Nous voulons continuer d'être à l'avant-garde des expériences de paiement.
Tertio, nous cherchons à nous rapprocher de la vie quotidienne des gens. D'où notre expérimentation lancée à Nancy, qui est une ville dense en commerçants, consommateurs et étudiants. L'application PayPal sur les smartphones servira de manière efficace à régler des courses de tous les jours réaliser dans les commerces physiques de proximité : payer son café ou son déjeuner, acheter des vêtements de sports….
ITespresso.fr : Combien de Français utilisent le service PayPal (Web et mobile) ?
Hill Ferguson : Nous recensons 6 millions d'utilisateurs français actifs de PayPal. Nous ne communiquons pas la répartition entre les usages Web et mobiles. Mais, globalement 15% du total des transactions enregistrées sont réalisées par le biais de terminaux mobiles.
ITespresso.fr : Considérez-vous que PayPal génère désormais la majeure partie de son business grâce à la mobilité ?
Hill Ferguson : La mobilité est en train de devenir notre principale ligne de business. C'est notre priorité.
ITespresso.fr : Quelles sont vos ambitions autour de Beacon (régler ses achats en boutique sans sortir sa carte bancaire ou son téléphone) ? Prenez-vous également position avec cette technologie Web-to-Store en France ?
Hill Ferguson : Notre technologie Beacon marche sur toutes les plateformes (iPhone, Android, Windows Phone). Nous pouvons considérer Beacon comme une extension (« add-on ») à l'expérience initiale de paiement mobile. L'application PayPal me permet de régler un steak-frite et ma bière dans une brasserie et de consulter la note depuis le téléphone.
Dans le cas de l'expérimentation à Nancy, nous pouvons lancer des services contextuels avec Beacon pour notifier par exemple à des passants qu'un restaurant donné accepte le paiement PayPal. C'est aussi un canal de transaction à double sens, que l'on peut exploiter par l'intermédiaire d'un serveur en back-office.
Si vous êtes gérant d'une boutique, vous pouvez exploiter Beacon qu'il faut configurer avec un réseau d'accès à l'intérieur (comme le Wi-Fi). La technologie se met en lien avec l'application mobile PayPal installée sur le smartphone des gens à travers une connexion Bluetooth à basse consommation. Ce qui ne sollicite pas beaucoup les ressources batterie du terminal.
ITespresso.fr : Quand comptez-vos déployer ce dispositif m-commerce dans Paris ? Y compris Beacon…
Hill Ferguson : L'expérimentation à Nancy nous permet d'évaluer les usages mobiles et l'adoption des services et de régler les soucis techniques si besoin est. Nous voulons être sûrs que ça marche avant d'étendre le dispositif progressivement. Quant à Beacon, c'est une technologie précoce dans le monde, y compris aux Etats-Unis.
ITespresso.fr : Et concernant PayPal Here (lecteur de cartes bancaires accolé à un smartphone), quand comptez-vous proposer ce service en France ?
Hill Ferguson : Ce n'est pas encore disponible. Et ce ne le sera probablement pas d'ici la fin de l'année. Nous étudions encore les opportunités et nous devons encore nous mettre en conformité avec la norme EMV [standard pour les cartes à puce associées aux cartes bancaires, ndlr].
ITespresso.fr : Quel regard portez-vous sur la concurrence de plus en plus vivace sur le marché du paiement mobile en France avec des acteurs locaux comme des groupes bancaires ?
Hill Ferguson : En fait, la concurrence est plus dure sur chaque marché. Et la France n'y échappe pas. Ce qui fait la spécificité de PayPal, c'est qu'il s'agit d'un portefeuille électronique pour effectuer des transactions multi-supports : Web, mobile et commerce physique. Et il est accepté au-delà des frontières. Je précise que 30% du volume des transactions sont réalisés entre des personnes qui n'habitent pas dans le même pays. Cette valeur à l'échelle mondiale est unique.
ITespresso.fr : Comment expliquez-vous l'échec d'un service e-paiement comme Buyster qui avait pourtant réuni trois opérateurs mobiles français (Orange, SFR et Bouygues Telecom) ?
Hill Ferguson : J'ai entendu parler de cette initiative locale. Il faut du temps pour évaluer les usages des consommateurs et les appréhender. Chez PayPal, cela fait 14 ans que nous nous y attelons. De plus, il faut que le système de paiement soit accepté par tous les intervenants dans la chaîne et dans le monde entier. Sans compter sur les procédures de conformité règlementaire de plus en plus complexe.
ITespresso.fr : Au sein de PayPal, comment percevez-vous l'essor des monnaies virtuelles comme le Bitcoin ?
Hill Ferguson : Je trouve que le bitcoin est une technologie très intéressante. En tant que société innovatrice dans les paiements, PayPal suit ce sujet. Bitcoin a un potentiel pour faire bouger le monde des transactions dans le monde. Mais là aussi se pose la question de la conformité aux règlementations associées aux banques centrales. Et c'est un gros morceau du puzzle. Au sein de PayPal en l'état actuel, le bitcoin fait l'objet d'une évaluation.
Bitcoin – eBay : PayPal fera-t-il la jonction ?
La jonction eBay – Bitcoin semble vraiment avancer. Serait-ce le cas aussi avec PayPal ? L'an passé, John Donahoe, CEO d'eBay (maison-mère d'eBay) avait indiqué qu'il regardait avec un grand intérêt la manière d'accepter le bitcoin sur la plateforme Internet marchande. Selon des informations diffusées la semaine dernière par le Wall Street Journal, une passerelle serait en train d'être étudiée à travers Braintree, un service de paiement électronique que PayPal a acquis en septembre 2013 pour 800 millions de dollars. Ces dernières semaines, des responsables de PayPal ont rencontré des membres de l'équipe de Coinbase Inc, qui facilite les transactions en bitcoins. Néanmoins, aucune annonce n'a été faîte.
Lire aussi :