J.de Vitry (Completel) : « Priorité au très haut débit pour les entreprises »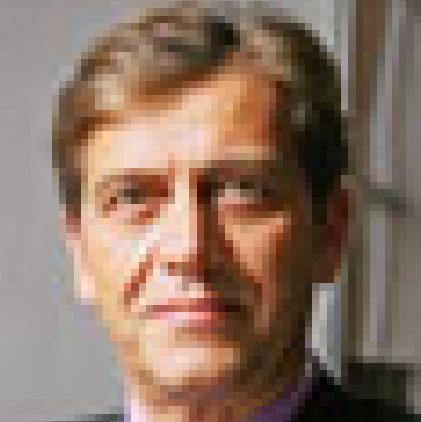 L'opérateur alternatif, qui exploite un réseau d'accès en fibre optique et qui vend des solutions télécoms BtoB, étend ses ses activités en France.
Depuis sa création en 1998, Completel s'appuie sur la fibre optique pour proposer des solutions télécoms aux entreprises. Dans un contexte d'engouement pour l'ultra haut débit, l'opérateur alternatif a annoncé en juillet 2005 qu'il étendait son réseau en fibre avec une extension de sa couverture DSL pour toucher la majorité des entreprises en France (voir édition du 22 juillet 2005).
Le 14 mars prochain, Jérôme de Vitry, PDG de Completel, va présenter les résultats de sa société pour l'année 2005. Le dirigeant fait le point sur cette appétence liée à la fibre optique et sur les développements des solutions à très haut débit commercialisées par sa société. (interview réalisée le 22 février 2006)
Vnunet.fr: En tant qu'opérateur pionnier de la fibre optique, que pensez-vous de l'effervescence liée aux multiples annonces de projets ultra haut débit?
Jérôme de Vitry: Je constate que les projets émergents touchent davantage le marché résidentiel que le monde de l'entreprise. Même si des opérateurs comme Erenis utilisent notre réseau pour atteindre les immeubles résidentiels quil souhaite raccorder. Certains acteurs positionnés sur le grand public évoquent la possibilité de raccorder des TPE car les besoins de services sont équivalents à ceux pour le marché résidentiel. Mais ces projets n'ont pas de réels impacts directs sur les activités de Completel, qui a adopté dès le départ un positionnement vraiment BtoB.
Ce choix de la fibre optique destinée au grand public peut paraître surprenant. Les entreprises sont plus réceptives à l'idée du très haut débit…
C'est un paradoxe. Il est vrai que les besoins en très haut débit sont plutôt identifiés du côté des entreprises mais il existe très peu d'opérateurs positionnés sur ce créneau : France Télécom commercialise des offres auprès des grandes entreprises. Maintenant, il élargit son cercle de prospection vers les moyennes entreprises. Du côté des opérateurs alternatifs, Colt a commencé à déployer de la fibre pour des clients professionnels deux ans avant Completel. Mais l'opérateur n'a eu qu'une emprise limitée autour de Paris et de Lyon. En 1998, Completel est arrivé avec une stratégie plus régionale en couvrant dix grandes agglomération en fibre optique.
Le coût de déploiement de la fibre optique peut-il mettre à mal les projets de fibre à domicile (Fiber To The Home) ?
En l'état actuel, le revenu moyen dun abonné ADSL est d'environ 32 euros. Comment peut-on amortir une ligne en fibre optique dont le coût de raccordement s'élève au bas mot à 1500 euros par client ? Il y a un problème immédiat d'équation économique que les nouveaux services haut débit que les opérateurs s'engagent à déployer ne suffira pas à combler, même à moyen terme. Je m'interroge sur la pertinence d'un tel investissement sur le marché du grand public. Pour le cas d'une entreprise, c'est différent. Elle a un besoin incontestable d'une connexion à très haut débit. Dans les zones urbaines, le coût de la fibre baisse car il existe une clientèle dense sur un périmètre géographique limité. Mais, en s'éloignant des centres villes, il faudra privilégier d'autres options d'accès. D'où le recours aux technologies complémentaires de type DSL. Nous regardons une éventuelle extension aux technologies radio comme le WiMax si elles sont appelées à se développer à un coût économique acceptable.
Où en est le projet d'extension du réseau de fibre de Completel annoncé en juillet 2005?
Nous avons récemment décidé d'amplifier notre plan initial. D'un objectif de 80 agglomérations à couvrir, nous sommes passés à 110. Nous avons ouvert nos premiers noeuds de raccordement d'abonnés (NRA) en décembre dernier. Et nous sommes à un rythme d'ouverture de 50 nouveaux NRA par mois. Cest un processus relativement bien huilé. A la fin de l'été, nous devrions achever la couverture souhaitée. Parallèlement, nous avons débuté en janvier la commercialisation de nos services PME sur DSL. Nous avons une vingtaine de clients en cours d'installation.
Estimez-vous que l'Autorité de régulation des communications électroniques et des postes (Arcep) devrait intervenir davantage sur la régulation du déploiement de la fibre optique par France Télécom ?
Nous n'y sommes pas forcément favorable. Notre position est plus modérée sur le sujet que les autres opérateurs alternatifs. La situation n'est pas la même que le réseau de cuivre construit par France Télécom il y a une trentaine d'années et financé par l'Etat. Il est normal que ce réseau soit mis à la disposition des opérateurs à travers le dégroupage. Mais, dans le cas de la fibre que l'on peut considérer comme une nouvelle technologie, cette ouverture nest pas forcément justifiée. Tous les opérateurs sont à égalité sur les startings-blocks. Que le meilleur gagne. Je reconnais que France Télécom dispose d'un réseau plus étendu et qu'il est nécessaire de maintenir des gardes-fous vis-à-vis de possibles comportements prédateurs de l'opérateur historique. Mais des mesures de régulation anticoncurrentielle suffisent largement…A mon avis, le retour d'un éventuel monopole de France Télécom sur la fibre optique est une vision pessimiste. Des opérateurs comme Colt ou Completel prouvent qu'il est possible de développer des activités rentables dans la fibre.
Quels types de packages de services proposez-vous aux PME ?
Nous ne proposons plus qu'un package téléphonie et Internet qui remplit 100% des besoins de télécoms fixes avec des services à valeur ajoutée (avec la mise à disposition de numéro 0800 par exemple). En cas de configurations sur plusieurs sites, Completel propose un réseau privé virtuel IP (IP VPN) permettant à l'entreprise une interconnexion réseau des sites distants. Nous nous dirigeons de plus en plus vers une tarification au nombre de postes de travail. Cest une tendance globale dans les télécoms : une augmentation de la partie frais fixe en fonction du nombre de personnes et une diminution de la partie « variable » liée à la consommation des clients. On observe que les PME restent encore beaucoup rattachés à France Télécom. Pour les prestations de téléphonie et les services d'accès Internet, il arrrive également que les entreprises se retouvent souvent avec des interlocuteurs différents. Completel veut s'attaquer à cet effet « patchwork » en proposant une offre unifiée de services télécoms et Internet.
Vous avez récemment publié en collaboration avec EBG un manuel sur la voix sur IP(voir édition du 17 janvier 2006). Comment Completel appréhende la voix sur IP ?
Le degré de matûrité est extrêmement différent en fonction des segments du marché mais aussi des clients. Cest difficile de cerner la demande des clients traditionnels et ceux plutôt à la pointe. Notre réseau a basculé en voix sur IP il y a un an et demi. Nous rencontrons beaucoup de clients qui disposent de PABX [autocommutateur ou central téléphonique] classiques. Nous cherchons à faire basculer nos clients vers des solutions IPBX [PABX sur IP] ou IP Centrex [solution de voix sur IP externalisée] de la manière la plus transparente. Là encore, la fibre permet d'être plus souple que l'ADSL pour ce type de migration.
Neuf Cegetel a lancé des offres forfaitaires de communication illimitée. Vous allez suivre cette tendance?
Cest juste une opération de packaging tarifaire. Nous n'avons jamais ressenti le besoin de le faire chez Completel. Par le biais de ce type d'offre, on essaie d'abuser les clients de façon indolore. Dans une entreprise, le prix n'a aucun impact sur la consommation. Par conséquent, on fait payer un forfait aux clients un volume de communication quil ne consomme pas au bout du compte. De plus, la notion d'illimité ne concerne qu'un quart de la facture. Elle ne prend pas en compte les appels sur mobile ou des communications à l'international sur certaines destinations.
Comptez-vous développer une partie mobilité dans vos offres ?
Nous avons déjà dans nos offre un volet mobilité mais uniquement pour la partie data. Nous sommes en train de réfléchir à l'opportunité de commercialiser une offre fixe et mobile pour les PME. Mais nous n'avons pas encore pris de décision pour savoir avec quel opérateur mobile nous pourrions conclure un partenariat. Mais il est fort probable que nous ferons des annonces dans ce sens dans le courant de l'année.
Completel : fiche d'identité

| | |
| --- | --- |
| Date de création | 1998 (Completel est une société de droit néerlandais) |
| Actionnariat | Public (47%) compte tenu de la cotation de Completel sur le Premier marché d'Euronext Paris, Meritage (26%), Goldman Sachs (12%), DeGeorgeTelcom (8%), SiSu Capital (7%) |
| Chiffre d'affaires 2004 | 158,3 millions d'euros |
| Effectif | 490 personnes, neuf directions régionales |
| Nombre total de clients raccordés | 2120 |