Piratage eBay : des répercussions en Australie ?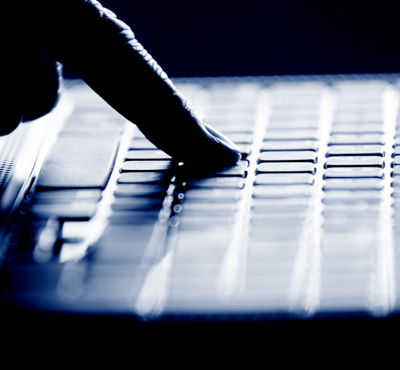 Un pirate aurait pris le contrôle d'appareils Apple en exploitant des mots de passe récupérés lors de différentes cyberattaques, dont celle qui a visé eBay.
Ce 21 mai, eBay lançait une alerte globale au piratage.
Sans préciser l'ampleur des dégâts, le groupe pionnier de l'Internet se déclarait victime d'une intrusion dans sa base de données entre fin février et début mars. Parmi les données exfiltrées lors de cette attaque informatique figurent des noms, des dates de naissance, des adresses postales, des numéros de téléphone… mais aussi des mots de passe, vraisemblablement exploités par un cybercriminel pour pirater des appareils Apple.
Le phénomène semble localisé en Australie. Depuis ce dimanche, les plaintes affluent de tout le pays. Elles décrivent le même symptôme : un iPhone, un iPad ou un Mac bloqués et affichant ce message : "Appareil hacké par Oleg Pliss". De l'Australie-Occidentale à l'État de Victoria en passant par la Nouvelles-Galles du Sud et le Queensland, cet avertissement s'accompagne systématiquement d'une demande de rançon : 50 à 100 dollars payables au compte PayPal lock404@hotmail.com, en échange de quoi le terminal sera débloqué.
De nombreux utilisateurs touchés ont remonté l'information sur Twitter et sur les forums d'Apple. Leurs témoignages concordent en plusieurs points, notamment sur le fait que ceux qui ont protégé leur smartphone ou leur tablette avec un code peuvent contourner le hack. Pour la plupart des mobinautes qui se sont manifestés, la prise de contact avec les opérateurs télécoms – Telstra, Vodafone et Optus – s'est révélée infructueuse. Le quotidien national The Age (groupe Fairfax Media) évoque des services client incrédules, redirigeant généralement vers le support Apple Care.
Du côté de PayPal, on assure qu'aucun compte n'est lié à l'adresse mail lock404@hotmail.com. Quant à "Oleg Pliss", ce nom n'est visiblement qu'une couverture : les premiers profils à remonter sur LinkedIn sont ceux d'un développeur salarié d'Oracle et d'un professionnel du secteur bancaire basé en Ukraine.
Après cet épisode, les experts en sécurité IT s'accordent sur l'importance, pour les utilisateurs finaux, de ne pas utiliser le même mot de passe pour tous les services Web. Mais aussi de mettre en place, si possible, un procédé d'authentification forte à double facteur qui implique généralement, en complément au mot de passe, l'envoi d'un code par SMS ou via une application mobile.
Autant de pratiques qui ne sont pas encore répandues malgré la recrudescence des cyberattaques. Illustration en France, où 69% des internautes interrogés par le CSA en janvier 2014 reconnaissent utiliser le même mot de passe pour plusieurs services en ligne. Certains n'ont même adopté aucune mesure de protection de leurs terminaux : 31% des ordinateurs personnels, 36% des téléphones mobiles et 49% des tablettes.
Apple iPad Air
Image 1 of 5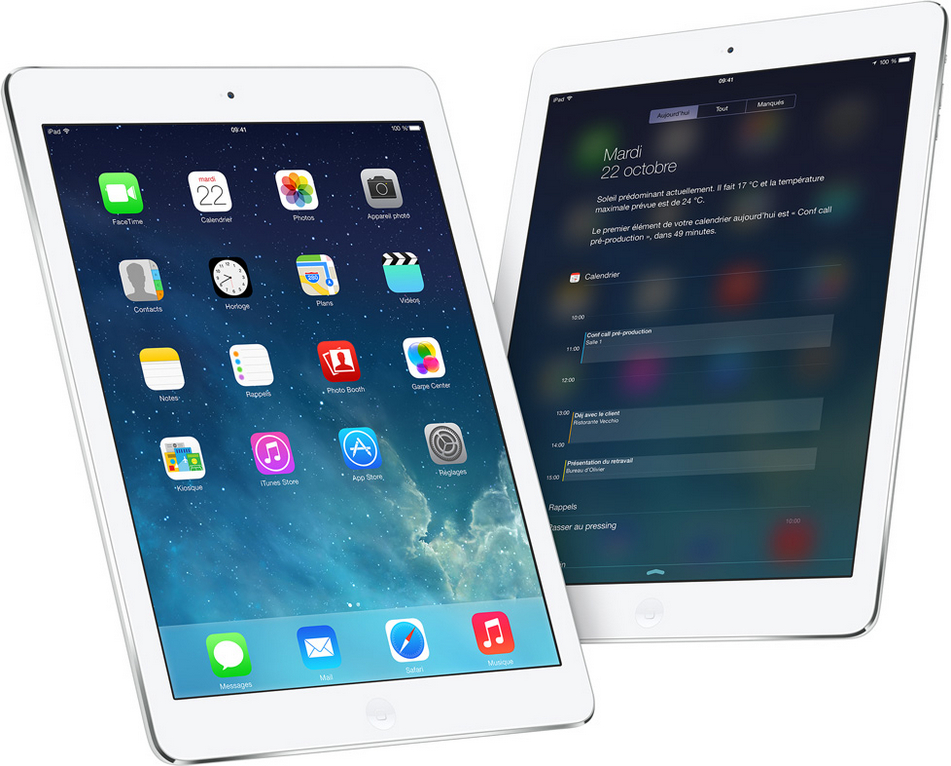 Evolution ou révolution ?
Apple s'appuie aussi sur le socle technologique établi avec l'iPad de 4e génération, mais franchit un nouveau cap en termes de puissance (puce A7), de connectivité (Wi-Fi MIMO ; compatibilité 4G étendue), mais aussi de finesse (7,5 mm) et de légèreté (à partir de 469 g).
—— A voir aussi ——
Quiz ITespresso.fr : connaissez-vous les technologies Apple ?
Crédit photo : Jeff Wasserman – Shutterstock.com