Seagate inaugure un disque dur externe d'1,5 To à la sauce USB 3.0
Seagate a dévoilé son nouveau modèle de disque dur externe FreeAgent GoFlex, d'une capacité de stockage de 1,5 To, et doté d'une connectique de type USB 3.0.
Seagate lance un nouveau disque dur externe, de la gamme FreeAgent GoFlex, doté d'une capacité de 1,5 To. Parfait donc pour y stocker ses films Blu-ray.
Le constructeur californien affirme ainsi qu'il est possible d'y transférer 60 films en HD, ou encore 750 jeux vidéo.
Ce disque dur de 2,5 pouces, compatible Mac et PC, est doté d'une interface USB 3.0 et affiche un transfert de données de l'ordre de 25 Go en moins de cinq minutes, contre 14 minutes pour un fichier de taille équivalente avec une connectique de type USB 2.0.
Ce qui n'empêche pas le nouveau modèle FreeAgent GoFlex d'être rétro-compatible avec la technologie USB 2.0.
Ce disque dur externe de 1,5 To est déjà disponible aux Etats-Unis. Il devrait être commercialisé en France avant la fin de l'année pour environ 300 euros.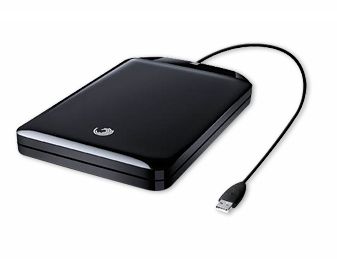 Lire aussi :