Très haut débit fixe : le nouveau relais de croissance pour les opérateurs ?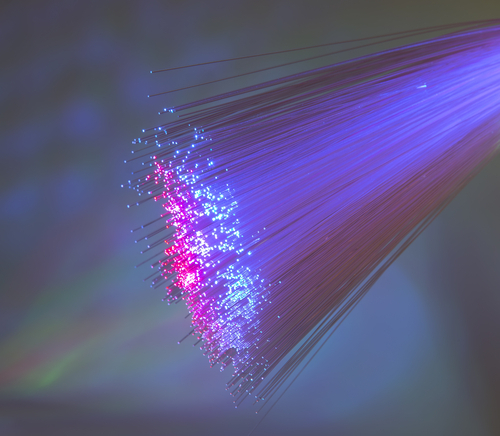 L'Idate estime que d'ici 2017, le très haut débit fixe aura supplanté les réseaux mobiles en tant que premier relais de croissance pour les opérateurs dans le monde.
Le très haut débit semble voué à s'imposer comme le nouveau relais de croissance des opérateurs. L'Idate évalue à 182 milliards de dollars le chiffre d'affaires que les réseaux fibre (FTTx) généreront en 2017 à l'échelle planétaire.
Les perspectives de croissance sont d'autant plus importantes qu'au dernier pointage réalisé à la mi-2013, les technologies très haut débit représentaient 22% de l'ensemble des abonnements d'accès haut débit.
Cette vision globale cache toutefois des disparités. La croissance du très haut débit fixe profitera avant tout à l'Europe de l'Est, avec une pénétration qui devrait passer de 28% en 2013 à 49% fin 2017. A cette échéance, seules 32% des lignes capables de transporter les données à hauteur de 100 Mbit/s et plus seront effectivement exploitées en Europe de l'Ouest.
De même, les choix technologiques varieront en fonction des régions géographiques et des architectures réseau. Dans 66% des cas, les offres FTTx seront délivrées sur le principe de la fibre à domicile ou en pied d'immeuble (FTTH/B). Les modèles FFTLA (« Fiber To The Last Amplifier », qui exploite les dernières mètres câblés entre l'abonné et le réseau fibre de l'opérateur) et FTTN+VDSL (la fibre de quartier couplée au VDSL) ne représenteront respectivement « que » 22% et 12% du total en 2017. Comme le note Silicon.fr, il faudra surveiller le développement du FTTDP, encore expérimental, et qui consiste en un raccordement au réseau optique via les derniers mètres de ligne téléphonique.
Alors que l'Asie-Pacifique portera sa préférence sur le FTTH/B, l'Amérique du Nord et l'Europe de l'Ouest se tourneront majoritairement vers le FTTLA. Le FTTN-VDSL se concentrerait autour de plusieurs opérateurs historiques européens et du nord de l'Amérique. Le positionnement du Vieux Continent en matière de très haut débit fixe dépendra des politiques des opérateurs en la matière. La question des investissements est centrale, mais malgré les coûts, les déploiements FTTH/B continuent de progresser dans certains pays européens, sous l'impulsion d'opérateurs confrontés à la diminution régulière de leurs marges.
En France, la carte est tout aussi éclectique : FTTH et VDSL2 chez les opérateurs ; FTTLA chez Numericable. Mais au final, peu de bénéficiaires : 1,8 million de foyers abonnés au 30 septembre 2013 selon les chiffres de l'ARCEP (Autorité de régulation des communications électroniques et des postes). Sur les quelque 9 millions de foyers éligibles, près de 1,4 million ont retenu une offre par câble.
—— A voir aussi ——
Quiz ITespresso.fr : la fibre optique, vous connaissez ?
Crédit photo : asharkyu – Shutterstock.com
Lire aussi :