Tribune Fasterize : « Ne négligez pas le temps de chargement des pages. C'est Google qui le dit. »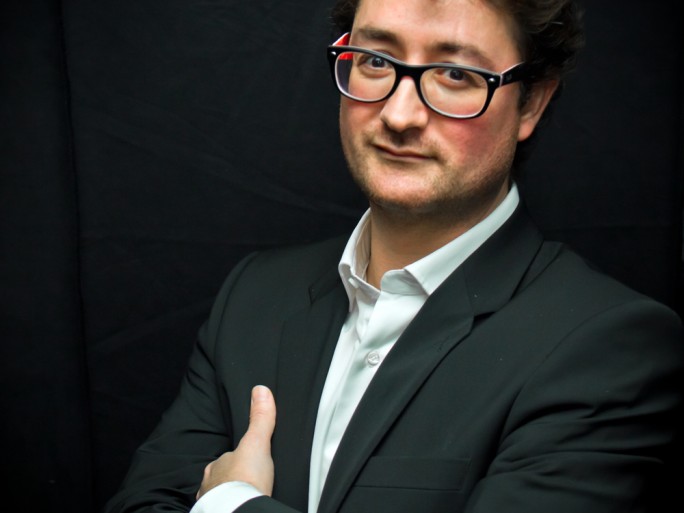 A l'occasion de la conférence Velocity (13-15 novembre, Londres), Stéphane Rios, fondateur de Fasterize, aborde l'optimisation de la Web performance (WPO).
Parmi les nombreux indicateurs que livre l'outil Google Analytics, l'un d'entre eux fraîchement intégré va devenir l'un des points critiques à surveiller puisqu'il s'agit d'une note évaluant la performance d'affichage des pages.
Cet indicateur est désormais visible dans le menu « Comportement > Vitesse du site » de Google Analytics.
Si beaucoup considèrent à première vue qu'il s'agit d'un indicateur technique, c'est aussi un précieux indicateur pour les directions marketing, et pour cause : une mauvaise note et c'est autant de visiteurs perdus en raison d'un site lent.
A travers cet indicateur, Google envoie un signal fort à tous les éditeurs de sites web : Ne négligez pas la « WebPerf« .
En d'autres termes, pourquoi dépenser une fortune en achat d'espaces publicitaires, relations presse et opérations marketing si le site qui reçoit le trafic est indisponible ou lent donc inutilisable ?
La période à venir (fêtes de fin d'année et soldes qui s'en suivront), est d'autant plus critique lorsque l'on sait que de nombreuses études réalisées par Amazon, Yahoo, AOL, Bing ou encore Shopzilla ont montré que le temps de chargement d'un site Web avait un impact direct et fort sur son business : taux de transformation, taux de rebond, nombre de pages vues, nombre de pages vues par visite …
Selon une étude de l'hébergeur Rackspace réalisée en 2011, 38% des acheteurs en ligne abandonnent les sites ou applications qui se chargent en plus de 10 secondes.
Un chiffre à peine croyable alors que l'utilisateur français, bien équipé en matière d'accès haut débit, abandonne en moyenne un site au bout de 4 secondes.
Ne l'oublions pas, la responsabilité n'incombe pas au transporteur des données (le fournisseur d'accès) mais bel et bien à l'éditeur du contenu que de surveiller et améliorer son temps de chargement.
Il s'agit là d'un enjeu critique pour toutes les marques qui génèrent tout ou partie de leurs revenus grâce à Internet et vous l'aurez compris, Google prend en compte ce critère pour indexer les sites web.
Si la note attribuée par ce dernier venait à passer un seuil critique, il vous faudra réagir. Nous suggérons donc quelques pistes d'optimisation.
Tout d'abord, le choix d'un hébergeur : trop souvent négligé, le choix d'un hébergeur est décisif et souvent critique puisque c'est sur ce prestataire que va reposer votre business.
Avant de faire votre choix, commencer par regarder la répartition géographique. Ainsi, si votre audience est locale (limitée à l'Europe ou un pays en particulier au sein de ce territoire par exemple), il est judicieux d'opter pour un hébergeur local capable de servir les contenus au plus près de votre principale masse d'utilisateurs.
Le reste de votre audience, notamment internationale, peut être servie via des prestataires nommés CDN qui disposent de serveurs venant « photocopier » vos contenus pour les délivrer au plus près des utilisateurs à travers le monde.
Le conseil parait basique mais il est fréquent de voir des sociétés opérer quasi-exclusivement en France faire le choix d'un hébergeur nord-américain et par ce choix, dégrader involontairement la performance du site pour la majeure partie de l'audience en raison du temps de transit lié à la liaison transatlantique entre les territoires.
Dans les autres points à vérifier lors de ce choix, le taux de disponibilité de l'infrastructure, la connectivité de l'hébergeur (avec l'achat de transit IP et une politique de peering gérés par l'hébergeur via son propre AS qui pourra ainsi trouver et optimiser ses routes lorsque nécessaire) et sa compétence en matière de gestion et d'optimisation de systèmes sont particulièrement importants.
Notre longue expérience aidant, faire appel à un bon prestataire – à taille humaine avec un support réactif et compétent – évite parfois des sueurs froides.
N'attendez pas que survienne la catastrophe technique : soyez sans pitié et migrez vers un prestataire plus compétent avec l'aide d'un déménageur de site si besoin est.
En parallèle, pensez à votre code source. Vos développeurs se concentrent sur la réalisation de nouvelles fonctionnalités au sein de votre service.
Dans la grande majorité des cas, les petites équipes ne peuvent pas dégager du temps pour réaliser toutes les optimisations nécessaires pour atteindre un niveau de performance optimal. Et embaucher une équipe dédiée avec les compétences requises est hors de portée financière.
Dès lors, nous suggérons d'externaliser cette lourde et complexe tâche : « If it can be automated, it should be ».
L'optimisation des performances n'est pas différente et c'est la raison d'exister de notre service, Fasterize. En enlevant cette charge à votre équipe, vous vous offrez une plus grande variété d'optimisations qui suivent en permanence les recommandations des grands acteurs comme Google.
A travers notre plateforme SaaS, nous réalisons dynamiquement toutes les tâches d'optimisation en temps-réel et nous retournons les pages optimisées à vos utilisateurs finaux mais aussi aux robots des moteurs de recherche avec la promesse de réduire sensiblement le temps de chargement.
Mener une politique d'optimisation de la performance est un travail de longue haleine qui incombe aux équipes techniques mais implique aussi dorénavant les équipes marketing.
Car reléguer au second plan la performance d'un site web et mobile revient non seulement à ne pas tenir compte des attentes des consommateurs mais aussi laisser ses concurrents prendre des parts de marché qu'il est généralement très onéreux de gagner…
Stéphane Rios, fondateur de Fasterize, a occupé auparavant le poste de directeur technique de RueDuCommerce pendant 10 ans.
A suivre cette semaine dans l'agenda IT : conférence Velocity (13-15 novembre 2013, Londres)
(Re-)Découvrez la vidéo que nous avions réalisée sur le même thème lors du salon E-Marketing avec Stéphane Rios (septembre 2013).
Lire aussi :